We are at it again! Triangle Pump Components, Inc. (TPCI) has trademarked more products to distinguish us from the rest of the pack. With so many products on the market today, trademarked names can help identify the efficient, quality products from the generic ones. So without further delay, here are our newly trademarked products . . .

Fortis MC™ Plungers
Both Fortis MC™ ceramic and metal-coated plungers have specific properties that lend themselves to different situations. It is therefore essential that the right plunger material is selected to ensure that pumps operate safely and efficiently in a given environment. Proper plunger installation is also critical to maintain the system's overall operating efficiency.
Optimus CP™ Die-formed Packing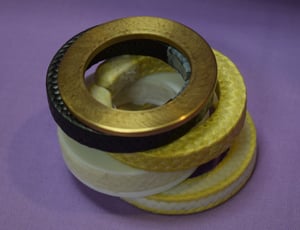 Manufactured by TPCI, Optimus CP™ die-formed packing is made from the highest grade braided packing materials. PTFE, Graphite, and Kevlar® cornered are some of the materials utilized in this packing. Optimus CP™ die-formed packing is used mainly in the fluid end for extreme service or high temperature conditions.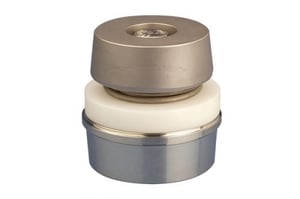 The PlenaFlow™ plate valve (a double-sprung, stem guided plate style valve available with a Delrin®, Stainless Steel, or titanium plate) is capable of pumping many abrasive and corrosive materials like ammonia & petrochemicals and operates under pressures up to 15000 psi.
TriVis™ Stuffing Box Components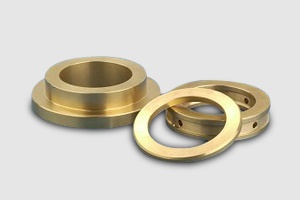 TPCI's TriVis™ Stuffing Box Components are made to OEM specifications of either brass, 316 Stainless Steel, or other customer preferred materials. Close tolerances are adhered to so that proper plunger alignment and long packing life can be maintained.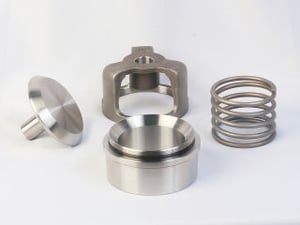 The latest addition to our reciprocating pump component family is the WG Sphera™ Series of stem-guided, single or dual spring assisted, and caged metal spherical suction and discharge pump valves. These flexible valves can be customized to meet your requirements for a wide variety of different applications ranging from clean to abrasive environments.
A History of Quality at Triangle Pump Components Inc.
For a century, TPCI's reciprocating pump components have built a reputation of durability, resistance, and power. And now these newly trademarked product names will continue to help tell the story of our enduring tradition of quality.
To learn more about our product offerings, check out our products or contact us today.